Introduction
Alcohol is fun! But not every event needs to be boozed up. Why stick with soda and water when there is plenty of fun and delicious ways to keep your guests refreshed and hydrated? In this post, we will show you some of the best experiential drink options you can try out at your next team-building event.
Boba bar
Bubble tea is a tea-based drink that originated in Taiwan. Most recipes include tea, and toppings like tapioca pearls are often added. Moba Tea brings a full on-site boba bar to your event, with a variety of toppings you can choose from like classic tapioca or lychee jelly, and your selection of tea. Boba Bar can be fully customizable. The cost is around $550 for an on-site boba bar. 
Bicycle Powered Smoothies
Bring the fun and a healthier choice to your event with a bicycle-powered smoothie bar. That's right with Pedal Powered Smoothie Bar you are able to make your very own smoothie when pedaling a bike. Smoothies are made with not only fresh but organic ingredients and on-site. The cost for the Full Pedal Package is about $900. 
Pop-up Chai Cart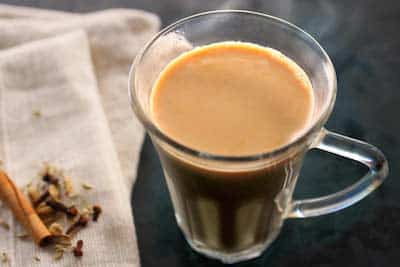 Chai Bar by David Rio is a San Francisco based café that brings chai to the next level, offering specialized premium signature chai drinks that not only taste delicious but look out after endangered species. Each drink is named after a different species and for your next event, you can bring in a pop-up chai cart with a variety of flavors and 3 different sizes available for your servings. The cost for the cart is $400 which includes a barista to dispense the chai.
Espresso Bar
By using local organic products and working on high-end Italian equipment, Hedge Coffee was designed to bring you the best coffee shop experience to wherever. They run a mobile espresso bar you'll definitely want to check out. For your future event or simply the office, they bring the best cup of coffee to you with options like espresso, cold brew, and drip coffee. Pricing is about $1,000 with an espresso bar for a 2-hour service.
Root Beer Float Social
Enjoy a classic and an all-time favorite, a Root Beer Float made with creamy vanilla ice cream scooped into an ice-cold root beer or orange soda that you'll get to enjoy right at the moment. Rich's Ice Cream brings this delicious drink to your event with a root beer float social, so everybody gets a taste of it. Not to mention that they only use premium ice cream.  The cost is about $500 for up to 75 servings. 
On-site Juice Press
Happy Moose is dedicated to bringing the best and healthiest juices by using a Hydraulic Cold-Press Juicer. Cold-pressed juice is a more nutritious, better-tasting juice that lasts longer. Bring this fresh on-site option to your event, a juice bar with all-natural ingredients with everything made right at the moment so you get to enjoy your juice at its best. The cost is about $500 for the juice bar.
Tea Party
A nice cup of tea along with a scone always sounds like a good idea. Lovejoy's tea room brings to you the best cup of tea with a whole set that will transform your event into a memorable tea party. For you and your guests' tea time like in the old times served with a quirky fun spirit since the 1990's. Pricing for the full event is about $700. 
Hot Chocolate Bar
Treat your guests to a delicious and cozy drink, a cup of hot chocolate! Expressions SF with over 25 years of experience brings to you a fully customized on-site Hot chocolate bar, with options like Peppermint and Mexican hot chocolate and of course the classic. The cost is about $900 for the full-service hot chocolate bar.  
Slushie Drinks
Slushies are and have always been a popular frozen drink. Started in the 1950s, this unique beverage has been produced and successfully sold in stores and theaters since then. With a wide variety of flavors, Slushies are the perfect option for you and your guests. Imagine a double slushie machine with up to 2 flavors at your event, on-site and a fun experience everyone will enjoy. Pricing for double machine rental is $125 with 2 flavors. 
Gourmet Lemonade
This drink is a throwback for sure, lemonade is refreshing and also a delicious option at your event. Gourmonade brings you the best lemonade you could think of. Organic and with a variety of flavors you can choose from for a more unique taste. They bring you an on-site lemonade stand with your choice of flavors not just your average lemonade, and you get to enjoy it like back in the days freshly made. The cost of an on-site lemonade stand is about $400. 
Conclusion
Drinks are an important part of any event. From early events to full-day engagements, you now have plenty of non-alcoholic options for any occasion. So mix it up and experiment with something new. Your guest will thank you for keeping them hydrated with style!