Know someone making an impact in your community? Nominate them for Community Heroes Award!
Tell us about yourself:
I was born in Indonesia and was living in Malaysia for a few years. Like everyone else, we love spicy food. I came here as a student and have been living in the US for almost 20 years. I'm now located in Daly City by the San Francisco borderlines with my family. Although it was pretty difficult at first because all my family and relatives from my side are not here. It got better over time. This community-sharing project allowed me to build stronger connections with my community. I have met so many people and gained so many friends that I no longer feel that lonely anymore in the States.
How did you get started?
In 2017 I decided that I haven't done anything meaningful for my life, there was nothing special and it's always the same thing over. So, I decided that I wanted to do something meaningful, be a better self by starting to give back to the community, of course in a way that I can still manage. I wanted to be more involved and was looking for an opportunity to give back. I believe in divine intervention where we meet one another, not just by coincidence, but we are united to make a difference. Now my only mission is to promote kindness.
When I first get involved in food distribution, I pass them out from the trunk of my car. I often drop off excess donations to the schools where my boys attended. I have met with so many grateful families and they share stories of how much the donations help with their tight budget. We all know living in the Bay Area can be very tough. So this experience truly motivates me more and I told myself this is the right direction while I have flexible time helping others when the boys are at school.
What does your day-to-day look like?
Every Monday, I pick up donations from Costco and sometimes food runners' excess meals from restaurants. I also pick up other donations throughout the week from Safeway, Grocery Outlet, and excess Second Harvest food boxes in my neighborhood park. Monday thru Saturday, I usually receive a handful of donations and other useful items that were dropped off at my porch, meant to be shared with our community. I also have families and small shop owners that reach out offering to add on donations that I set out on my porch.
Since I distribute from my yard, most of the families that come and pick up are usually from San Francisco, Daly City, and nearby areas.
I dedicate my entire Monday to distribute food for the Facebook-based group "Heart of Solidarity, Inc", where I am also part of the admin there.
Since most of the fruit/vegetables that I received on my Monday donation are usually products that were pulled out from the sales floor, I spend a lot of time sorting and washing fruits in saltwater because many fruits that are still fresh is mixed up with the bad ones and are too sticky to give them away as is. I then bag and put all the donations together in a box to pass to families in need that are in our group.
I have my own private Facebook group targeted to help neighborhood families called "Miracle of Giving" where I share all the donations that were dropped off on my porch, throughout the week including the food boxes, dessert, and bread.
I always believe in miracles, and kindness will get you closer to that miracle. That's where the name Miracle of Giving ( 布施的奇蹟 ) came from.
Since the group is small, I am often able to share some home cooked meals and encourage others to do the same.
Our "Buy Nothing" (BN) community is such a large Facebook-based group and one day I think to myself, why not help more families? I knew there are always families that could use some helping hand. I have also been distributing food donations for 5 years so I know what's expected. For the BN community, I will be consistent with sharing dessert (Tuesday or Wednesday) and Food Boxes (Thursday or Friday) at least once a week, that way I can reach out to more families. Of course, all depend on availability especially when we are still battling the pandemic.
I think opening my porch will help more families that usually did not have that extra budget in their wallets to get more treats for their kids. After I open up my porch and become more consistent, I get many messages from different families saying that they enjoy bringing their little ones to shop for snacks. The best part is the little ones always get very excited that they get to come and pick out desserts of their choice without having to worry about the cost.
On weekends, I dedicate my time to our homeless community in the Tenderloin encampment. I also help manage weekend food distribution for the homeless with a nonprofit "US Love and Care Foundation", where we meet there every weekend to distribute masks, food, drink, and snacks. Sodas are highly desirable at the homeless encampment, so I am always on the lookout for those. If anyone would love to contribute bottled water, canned soda, or chips for the homeless, please reach out to me directly.
What are some of the challenges you face?
Picking up, loading and unloading can be very challenging. I have a group of friends that supports all the things that I do, sometimes when they are not available it can be hard for me to set up and get things ready. Oftentimes when I cross-posting in a few Facebook groups, keeping track of them can be challenging due to so many notifications at the same time. Hence each of my posts always indicates "no unsolicited pm". Many times people straight up send me messages which throw me off track because I was making sure I reply to all the comments in order and going through all notifications. There are always some that message me directly. I always count based on the comments that I receive to make sure I have enough for everyone. I also believe in transparent communication so private messages should only be used to exchange pick-up information after being confirmed on the comment thread.
The biggest challenge is that it is very time consuming. It might look simple to come and grab but it took me almost all day from getting them ready, putting them in social media, waiting for people show up, making sure to bring out more snacks after a few pickups, educate new people about rules of picking up, and also being communicative and polite at the same time.
By the end of the day, I still end up with boxes to flatten and recycle, then making sure to empty my table which I usually do around 11 pm. It's an all-day commitment. One day I was suddenly awakened at 3 am because of the rain, then I remembered that I forgot to put the food away, so I woke up and rushed outside and grabbed them to a safe place because I really hate it when edible food gets wasted.
How has your community evolved?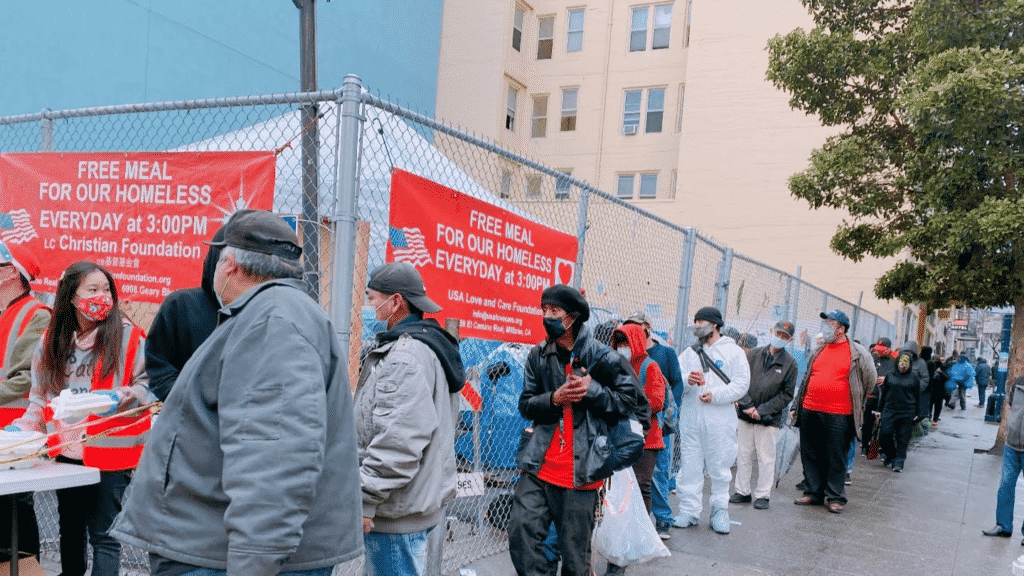 Well, a lot more people have joined our group, especially during this pandemic. We also reach out to more resources to see if other organizations or small shop owners are willing to give away their end-of-the-day leftovers to be shared with the community. Especially during this tough time, I feel like if more people can come closer together we can build a better and stronger community.
I am very grateful for everything that I have achieved so far. Being able to have a great connection and use it toward helping more people is a form of blessing itself. For that I am always thankful.
What makes you want to keep doing this?
It's an amazing and right thing to do. I always tell myself not many people have a flexible schedule like I do, and if I am meant to do this then I commit myself to do my best to support my community. I believe just by doing what I am doing will encourage and influence other people to be kind and start the new cycle to help others as well. I also benefited from gaining more friends that share the same passion, as well as having more personal connections with others that are in different living conditions.
Food distribution has helped my family and so many others. I believe all the time I spent on this is worth it. When someone says to me I sacrifice too much of my time and gas it was actually the opposite. I am not sacrificing but it is my way of giving. You don't need to have much to give, giving is not always about material, it can be in the form of service or offering help. I am very proud to say that my way of giving has helped over 100 families weekly. So it's a time well spent.
There's no good deed that goes unpunished.
How you can support Rose: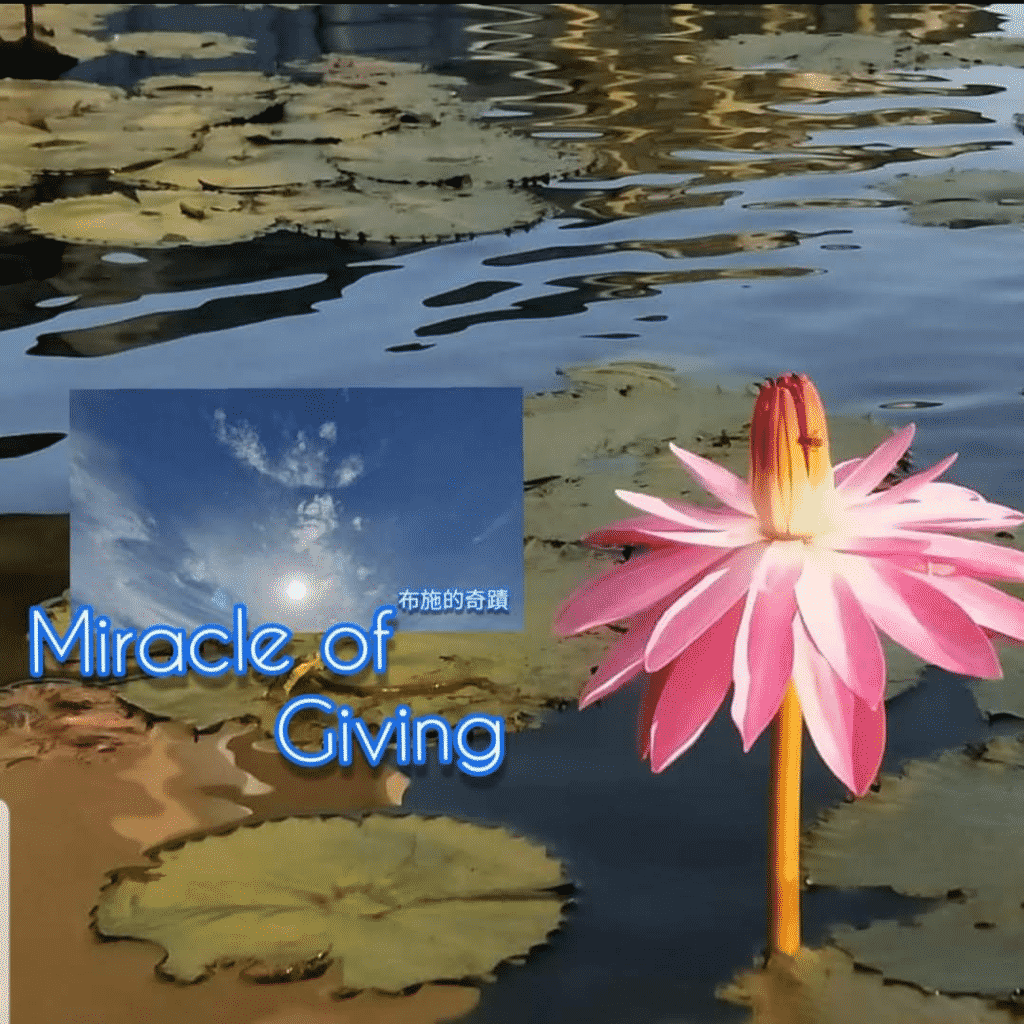 Check out Rose's Facebook Miracle of Giving group dedicated to giving and providing resources to help others in the Bay Area.