San Francisco is known for its vibrant tech scene, and one way to get involved in it is to attend a meetup. If you're looking for the best tech events in San Francisco, you're in luck – the area has plenty of great opportunities for networking and learning about new technologies. From hackathons to industry-specific gatherings, there's something for everyone. Whether you're an aspiring entrepreneur or a seasoned programmer, attending one of these events can be invaluable as a way to stay up-to-date on the latest trends and developments in the tech world. Plus, with some of the world's most influential companies headquartered in San Francisco, these events are often filled with inspiring speakers and experts that can help take your career to the next level. Here are some of the best meetups in San Francisco: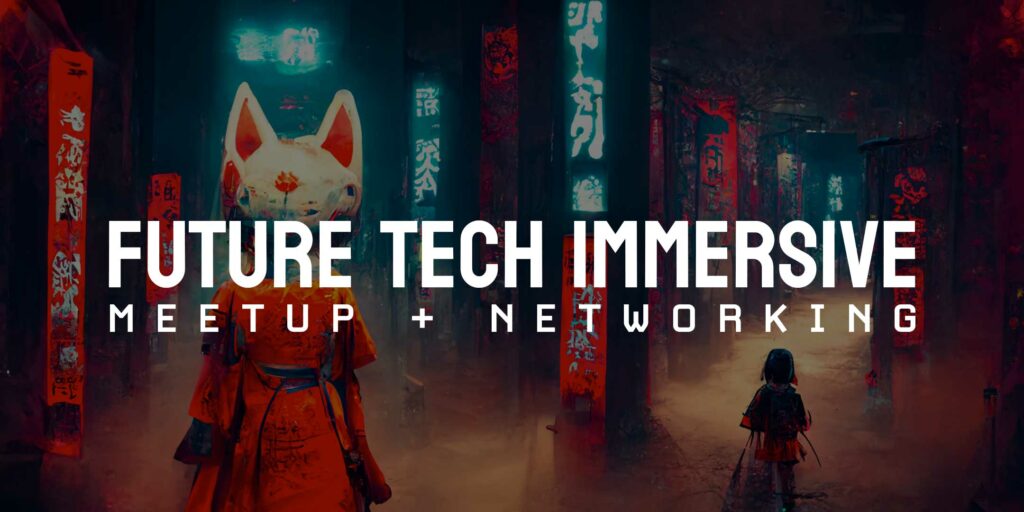 The Future Tech Immersive SF meetups provide a unique opportunity to learn the latest technologies and trends in one of the most innovative cities in the world. This meetup features expert speakers and interactive demonstrations that help attendees understand how technology can be used to create real business value. Attendees will gain insights on topics such as artificial intelligence, blockchain, cloud computing, quantum computing, and more. The event provides a great way for startups and established companies alike to discover new tools for their businesses. With a focus on innovation and collaboration, this event is sure to provide participants with valuable ideas and resources that they can use to stay ahead of the technological curve.
The SF Bay Area ReactJS Meetup is a great way to connect with like-minded individuals who share a passion for the popular JavaScript library. It's hosted by experienced developers who are eager to help newcomers and those looking for feedback on their projects. Attendees can expect to learn the latest ReactJS techniques, explore the newest features, and hear from experts in the community about best practices. The meetup is also an ideal platform for networking, as there are always plenty of opportunities to make connections with other developers from all walks of life. Whether you're just starting out or already have experience working with ReactJS, this meetup is perfect for getting involved in a vibrant and growing community.
The San Francisco Biotech Meetup is a great opportunity for all those interested in learning, networking, and sharing knowledge related to biotechnology. This monthly meetup is hosted by the San Francisco Biotechnology Innovation Center (SFBIC) and provides an engaging platform for biotechnologists, entrepreneurs, and investors to connect with each other. Attendees get the chance to hear from industry experts, network with peers as well as attend workshops and panel discussions that explore the latest trends in biotechnology. The meetup also serves as a great resource for those looking to find new potential partners or investors to help them take their biotech ideas to the next level. Whether you're just starting out or have been in this field for years, the San Francisco Biotech Meetup is a must-attend event for anyone interested in learning more about the exciting world of biotechnology.
Google Developers Group San Francisco (GDG SF) is a thriving community of developers, entrepreneurs, and technology enthusiasts located in the heart of Silicon Valley. GDG SF was founded in 2010 with the goal of providing the local tech community a place to connect and collaborate on projects related to Google's technologies. Through monthly meetups, hackathons, and other events, GDG SF strives to foster an environment where everyone can learn from each other and grow their skills. Members have access to an online forum where they can share ideas, receive job opportunities, network with like-minded people, and stay up-to-date on the latest trends in technology. With its strong commitment to education, GDG SF is dedicated to helping people make the most out of their time in tech by providing resources that enable them to enhance their knowledge and future career prospects.
The Bay Area Artificial Intelligence Meetup is a great way to stay connected with the latest developments in artificial intelligence. This group meets once a month and brings together experts from different areas of AI research and development, including machine learning, natural language processing, computer vision, robotics, and more. Attendees can learn about the newest AI advancements, network with other professionals in the field, and share their own ideas and experiences. The meetup also serves as a platform for members to find potential collaborators or even start-up opportunities. In addition to the interesting talks presented each month, there are also various workshops and hackathons organized by members of the group. The Bay Area Artificial Intelligence Meetup is definitely an excellent way for anyone interested in staying up-to-date on AI technology to do so.
The San Francisco Python User Group is a vibrant community of Python developers and enthusiasts based in the Bay Area. This diverse group of individuals share their experiences, knowledge, and skills related to the programming language. They meet up monthly to discuss new developments, collaborate on projects, and mentor each other. The group has a wide range of members from all backgrounds, including both experienced developers and those just starting out. They offer tutorials, workshops, hackathons, coding challenges, job postings and more. Whether you're looking to learn more about Python or simply want to network with other developers in the area, this user group is an excellent resource for anyone interested in the language.
The San Francisco FinTech Meetup is a great event for anyone interested in financial technology. It's held once a month and provides an opportunity to network with other professionals in the industry. Attendees can learn about the latest trends, discuss strategies, and share ideas. Not only does it provide valuable insight into the world of finance and technology, it also allows attendees to connect with like-minded professionals in their field. The meetup features guest speakers, panel discussions, and interactive workshops that cover topics such as blockchain technology, cryptocurrency trading, and emerging fintech solutions. Recent events have included presentations from top experts in the field as well as networking opportunities with potential employers. Whether you're just starting out or already established in finance or technology, attending the San Francisco FinTech Meetup is sure to be an informative and enjoyable experience.
The SF Bay AI/ML/Data Developers Group is an incredible resource for all developers interested in Artificial Intelligence, Machine Learning, and Data Science. It holds regular meetups to help members network and share knowledge. The group also provides workshops and hackathons to help its members stay up to date with the latest technologies in the field. Additionally, it organizes public events such as conferences, panels, and talks to bring together professionals from a wide range of backgrounds in the AI/ML/Data space. This makes it an invaluable place where people can come together to learn and grow their skills. Ultimately, the SF Bay AI/ML/Data Developers Group is an essential resource for anyone looking to further their knowledge and career in this exciting field.
Women Who Code San Francisco is an international non-profit organization that strives to inspire and empower women in the field of technology. It seeks to create a strong network of women technologists by providing support, mentorship, and resources for members. Through its events, workshops, and conferences, Women Who Code SF provides education and networking opportunities for its members. Additionally, it runs programs such as Code & Coffee, where members can get together to work on coding projects and share their experiences with each other. Women Who Code SF also offers volunteer opportunities, scholarships, and internships for individuals interested in pursuing a career in technology. With its commitment to fostering diversity and inclusion in the tech industry, Women Who Code SF continues to be an invaluable resource for female coders in the Bay Area.
The Interaction Design UX Meetup SF is a great way for interaction designers to network and collaborate. It provides an opportunity for professionals to share their experiences, knowledge, and advice with each other in a relaxed atmosphere. The meetup hosts regular events such as workshops, talks, and panel discussions that focus on topics such as the difference between UX and UI, product strategy, and more. Attendees of the meetup can also participate in job fairs, hackathons, and other activities. It's an excellent place for those interested in interaction design to learn from experts in the field and make connections with potential employers or collaborators. Whether you're a beginner or an experienced professional, the Interaction Design UX Meetup SF has something to offer everyone.
Conclusion
Networking in San Francisco can be a great way to meet like-minded individuals and make valuable connections. Attending a meetup is one of the best ways to get out and network in the city. Meetups are usually hosted by local groups or businesses that have similar interests, and it's a great opportunity to learn more about the area, discuss relevant topics, and build relationships with others. After attending a networking event, you'll likely gain new insights into the city, find potential mentors or collaborators, as well as establish yourself as an active member of the community. With so many different types of meetups available to choose from, there are endless opportunities to network in San Francisco.